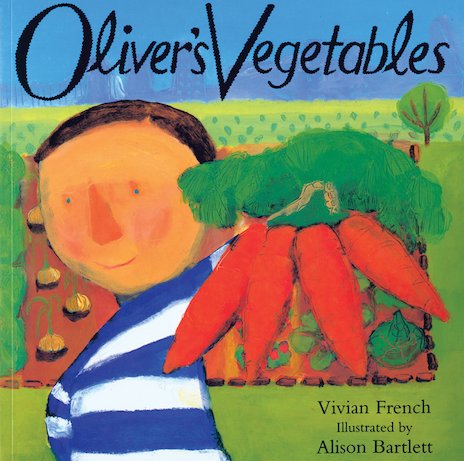 To further develop speaking and listening in KS1 today Class 1Y2 used a fantastic app to retell their class story – Oliver's Vegetables.
Having looked at the story this past week, I wanted to provide an engaging way for the children to retell the story. So we used the app Puppet Pals HD.
This app is an excellent child friendly animation app, where children can either use characters loaded within the app or use the camera to take a picture and clip around it to use their own. With a very simple layout it was a perfect app to use with this exercise. There are some other good animation apps available however this one allows you to export the finished films to the camera roll rather than upload it to an external website plus the ability to use your own characters made it easier for the children to relate to the story.
I had provided the children with a selection of pictures of the characters and props which I had downloaded from Sparklebox – Link here. Asking the children to import their own pictures along with having to clip the photos furthered the children's ICT skills and made it an even more cross curricular lesson. Once all the characters have been selected the children then selected a background and recorded moving the characters while narrating or speaking in character. The children absolutely loved the lesson. Ideally we would have loved a longer session however most had a real go and finished their own video.
As this was the first time the children used the app, it was a big ask for them to familarise themselves with the app while remembering every part of the story. I expect the next time we use this app, the children will be fluent with it and therefore focus purely on the speaking and listening aspects of the exercise, however for Year 1 and 2 I was taken back by the quality of their stories.
Class 1Y2 Retell the story of Oliver's Vegetables from Davyhulme Primary School on Vimeo.